Ford Flathead 3/4 and Full Race 59A & 8BA Cams


These are Fresh re-ground Ford & Mercury Cams that we make. Ford was known for having
superior Metallurgy in their engine components, no need waste money on an aftermarket
cam when ol'Henry's are just as good if not Better! Gears are replaced if they are worn,
chipped or corroded. Fuel Pump Cam Lobes are inspected and measured before re-grinding.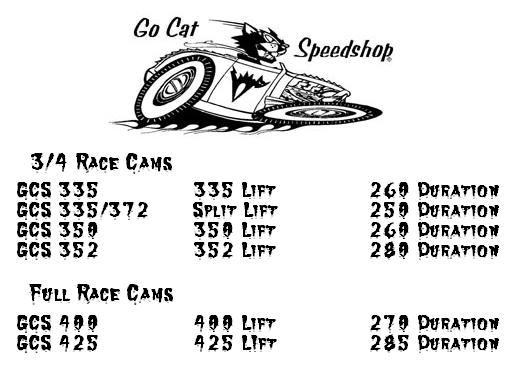 (Most places will sell you Flathead Cams now for....$340)
Go Cat Cams are Only $200 !
Email with what you're looking for, I can set you up with the Perfect Cam for your
current Flathead, or one that can be used in an Engine that GCS can Build for You.

I will also BUY your good stock Cams, up to $40 each if they
are in good condition with no cracks, chips or damage.